Engineer your own dynamic driving experience with Genuine BMW Accessories. Browse from a range Genuine Cargo & Racks Accessories, all specially designed for your BMW. Feel assured in knowing Genuine BMW Cargo & Racks Accessories will always exceed expectations.
Offers expire Feb 28, 2019
SAVE 15% WHEN PURCHASING ROOF RACKS OR CARGO BOXES
Fill your information below and get %15 immediately
BMW LIFESTYLE.
15% off In-Stock Winter Lifestyle Products
Discover fresh, new ways to express the BMW brand with BMW Lifestyle Collections. From the practical designs of activewear to the sporty styles of Motorsport, the BMW Lifestyle Collections expand your BMW experience.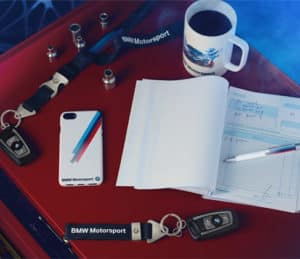 Valentine's Day special.
10% OFF BMW NATURAL AIR REFILL
BMW Natural Air Kit allows you to refill you Natural Air Freshener with the fragrance that fits your mood and lifestyle.