Punjabi Specialist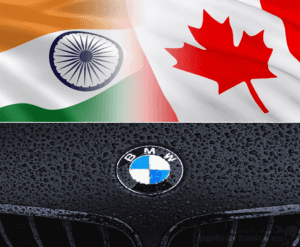 ਕੀ ਅਸੀਂ ਤੁਹਾਡੀ ਪੰਜਾਬੀ ਵਿੱਚ ਸੇਵਾ ਕਰ ਸਕਦੇ ਹਾਂ?
ਕੋਈ ਵੀ ਨਵੀਂ ਜਾਂ ਪੁਰਾਣੀ ਗੱਡੀ ਲੈਣ ਤੋਂ ਪਹਿਲਾਂ ਇੱਕ ਵਾਰ BMV Bavaria ਤੇ ਜਰੂਰ ਆਓ । ਕਿਉਂਕਿ ਏਥੇ ਤੁਸੀਂ ਆਪਣੀ ਭਾਸ਼ਾ ਵਿੱਚ ਸਾਡੇੇ ਨਾਲ ਗੱਲ ਕਰ ਸਕਦੇ ਹੋ । ਸਾਡੀ ਹਮੇਸ਼ਾਂ ਕੋਸ਼ਿਸ਼ ਰਹੇਗੀ ਕਿ ਅਸੀਂ ਤਹਾਂਨੂ ਸਭ ਤੋਂ ਵਧੀਆ ਭਾਅ ਤੇ ਵਧੀਆ ਸਰਵਿਸ ਦੇ ਸਕੀਏ । ਤੁਹਾਡਾ ਕਿਸੇ ਵੀ ਕਿਸਮ ਦਾ ਸਵਾਲ ਹੋਵੇ ਨਵੀਂ ਜਾ ਪੁਰਾਂਣੀ ਗੱਡੀ ਲਈ ਤਾਂ ਤੁਸੀਂ ਜੈਸੀ ਮਾਂਗਟ ਨਾਲ 780-802-5388 ਤੇ ਗੱਲ ਕਰ ਸਕਦੇ ਹੋ । ਜਾਂ ਤੁਸੀਂ email ਵੀ ਕਰ ਸਕਦੇ ਹੋ jessy.m@bavariabmw.ca । ਧੰਨਵਾਦ
---

Can we help you in Punjabi?
Before you buy any new or used vehicle come to BMW Bavaria first. Why? Because you can talk in your own language. We guarantee you will get the best service and value in the city. If you have any questions about a new or used vehicle, talk to Jessy Mangat at 780-802-5388. For fast reply, you can email Jessy at jessy.m@bavariabmw.ca or fill out the form below! Thank you.
---